Your Journey to Holistic Health Begins Here
Dr. Arjan Khalsa's Gentle Chiropractic and Craniosacral Therapy: Discover a Personalized Path to Healing for Your Body, Mind, and Spirit.
Welcome, I am Dr. Arjan Khalsa. With over 25 years of chiropractic expertise, I believe in nurturing a healing relationship directly with you, without the barriers often made by insurance companies. Unlike typical 5-10 minute quick chiropractic adjustments, I dedicate 30 to 60 minutes for each appointment, ensuring a thorough understanding and effective treatment of your health concerns. My approach transcends quick fixes, aiming for long-term solutions that empower you to take charge of your health journey. Together, we'll explore a blend of gentle chiropractic care, craniosacral therapy, and holistic lifestyle changes tailored just for you.
Over 120 five-star reviews on Facebook and Google echo the exceptional quality and personalized care Dr. Arjan delivers to her patients…
Hi, My name is Dr. Arjan Khalsa.
I'm so happy you're here!
I believe that health is a journey, not a destination. We each have to take steps and make choices, every single day, about how we want to show up in the world and become an even better version of ourselves.
Wherever you are in your life, if something isn't working for you, I will help you find the tools, techniques and people that can support you along your health journey.
Healing takes guts. Sometimes things work and sometimes they don't. Sometimes it happens immediately (which I love) and sometimes it takes months or years.
I share all of this with you because, in spite of all the pain and suffering, I also know that there is always hope. As long as you have hope, the path unfolds.
Over 120 five-star reviews on Facebook and Google echo the exceptional quality and personalized care Dr. Arjan delivers to her patients…
Dr. Arjan is a miracle worker and a kind, caring professional. When I first started seeing Arjan over a year ago, it took all my energy to get out of bed just to go to see her. She has helped me with my fibromyalgia, Meniere's Disease, degenerative discs and things I didn't realize that were affecting my health. Thanks to Arjan, I am doing so much more, eating, sleeping and living life again!
Suffering decades of headaches, neck pain, and ringing ears after an injury, specialists failed to help. Yet after just three sessions with Dr. Khalsa, my mood lifted and those old symptoms vanished. Now medication-free and revitalized, I tell everyone: see Dr. Arjan for caring, life-changing treatment when all else fails
For over 15 years, Dr. Arjan Khalsa has kept me walking confidently – up to 8 miles a day at 65! Her gentle yet deeply effective chiropractic care, craniosacral therapy, and kinesiology have managed my chronic knee and hip issues, avoiding surgery. Beyond attentive adjustments, I appreciate Dr. Arjan's educated diet and nutrition advice tailored to my needs. More than an expert clinician, she listens and cares for the whole person. I credit her treatment for my vitality and thank her wholeheartedly
Dr. Khalsa's craniosacral therapy was invaluable for our newborn son's feeding issues. After just one session, his efficiency improved dramatically after the first appointment. Our lactation consultant was amazed and now works with Dr. Khalsa to incorporate her therapy. I highly recommend her services. 
After one session with Dr. Arjan, my 3-year-old son stopped tripping and falling. Continued treatment brought flexibility and confidence. Watching him run and play freely is an immense relief.
Dr. Arjan deserves 1 millions stars! I got in a car accident that triggered all of my old injuries that I had spent many years healing from previously. I started seeing Dr. Arjan a few weeks after the accident and progressively started feeling so much better throughout the weeks she was treating me! She has helped in so many different ways and saved me from more years of being in pain! Thank you again, Dr.Arjan!
"Whether for gentle craniosacral therapy to help my infant thrive or attentive chiropractic care restoring my health, I am beyond grateful for Dr. Arjan. She listens deeply and treats the whole person, always making me feel better when I leave. Her wealth of holistic expertise, healing hands, and warm spirit encourage and comfort. When other providers failed to help my chronic issues, Dr. Arjan brought quick improvement. More than a healer, she is an amazing human being who walks through wellness journeys with her patients. I'd trust her with my children, my elders, and my care implicitly – she has worked wonders at every age and ailment."
Dr Arjan has helped people to alleviate symptoms such as: Allergies, Asthma, Back pain, Digestive difficulties, Dizziness, skin conditions, Fatigue, Fibromyalgia, Hand and foot numbness, Headaches, Hearing loss, Knee & Ankle pain, Sciatica, Tendonitis, TMJ pain, Carpal Tunnel Syndrome, Women's health issues, Stress, Children's health issues such as, stomach aches, colic, earaches, bed wetting,  'growing pains' hyperactivity, Colds & Flus.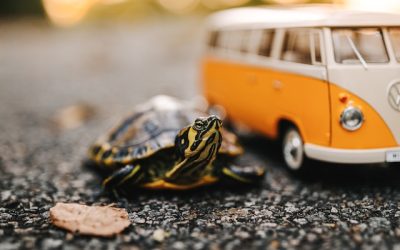 I don't know about where you're hunkering down this summer, but here in New Mexico, it's roasting. I'm not kidding....it's like the kind of heat where I'm concerned my car tires on the hot asphalt are going to melt.  And with the heat, comes tired, cranky people.  I...
If you have problems making an appointment online, or need assistance, please call, text or email.
Phone/SMS: +1-505-819-3626
Email: [email protected]
Dr Arjan's Office - Suite #1