This is a recording from a live Periscope class with Dr. Japa. It was a lot of fun, and we're inspired to find a way that we can start bringing you live weekly yoga classes…. stay tuned.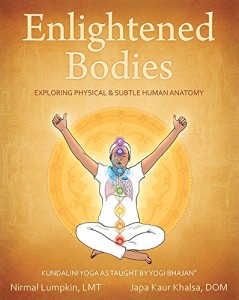 For now, I have last night's class available here for you to watch at your leisure.  She goes through some wake up stretches, ways to increase spinal flexibility, and even something you can do while you brush your teeth!
We showed off her new book that she just co-authored , and here's a link for those of you who are interested. It's a beautiful book for those of you who would like to go deeper into your knowledge of self-healing.
Lots of love and hugs from beautiful New Mexico,
Dr. Arjan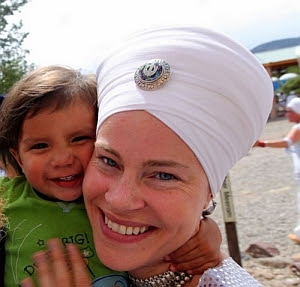 Japa K. Khalsa, Doctor of Oriental Medicine (DOM), is a Kundalini yoga teacher based in New Mexico and Associate Trainer in the Kundalini Research Institute's Aquarian Trainer Academy. She is co-author with Nirmal Lumpkin, of Enlightened Bodies: Exploring Physical and Subtle Human Anatomy
She completed her Master of Oriental Medicine degree at the Midwest College of Oriental Medicine in Chicago. She combines traditional acupuncture with herbal and nutritional medicine, injection therapy, and energy healing. Her work with patients and students emphasizes optimal health and personal transformation through self-care and awareness of the interconnectedness of all life.