Household cleaners are supposed to clean our sinks, floors,and toilets, right? I thought that using the disinfectants and anti-bacterial cleaners were the best things to use to combat germs and cleanse our home. I came across a mailer just after I'd had my son, debunking the clorox myth. All of these cleaners kill germs and bacteria, but they come at a cost to our health and to the health of our planet.
I was shocked to find out that these cleaners actually contribute to many health problems that people regularly experience. For example, there are all-purpose cleaners that have been found to contribute to asthma, allergies, reproductive issues and toxicity, and cancers. There's a website: Earth Working Group and you can plug in your cleaner and find what it rates. They give it grades 'A-F'. I was surprised to see how many cleaners received grades below 'A'.
I'm especially interested in finding out which products work for us, our families and pets, as well as the environment. Remember that all of the cleaners that we use end up in our water supply. That's us, the animals and the plants that receive the run-off of all of these cleaners that we use. Many of the products are toxic to the animals and plants in water (lakes, streams, rivers, and oceans).
Some of the products that scored the worst as far as human toxicity includes:
All purpose cleaners: Ajax, Lysol, and Clorox (this even includes their 'green' product)
Air fresheners: Airwick, Febreze and Glade
Dish washing soap: Ajax, Cascade and Dawn
Laundry soap: Ajax, All, and Bounce
All of these products received 'D's or F's' as far as toxicity to respiratory, skin, and reproductive health.
The following products scored 'A's' and are known to be better for health and the environment:
All purpose cleaners: Aspen clean, Attitude, and Dr. Bronner's
Air fresheners: Arm and Hammer, Aura Cacia, and Aussan
Dish washing soap: Aspen cleaner, Arm and Hammer Super Suds, and Attitude
Laundry soap: Biokleen, Arm and Hammer Super Suds, and Dr. Bronner's
And while all of these cleaners can still lead to some irritation, they are less than the other cleaners that have known toxins contained in them.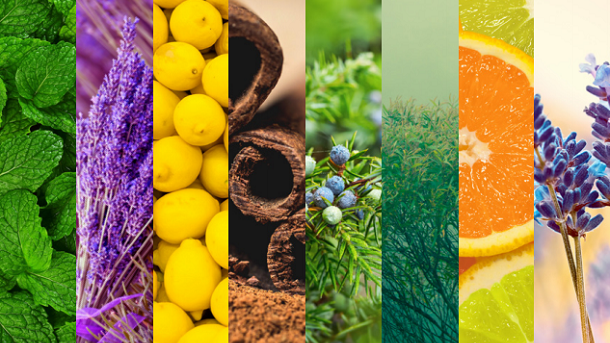 I'm going to share with you what we do in our house….

I find it's really easy to make my own cleaners with really simple ingredients that cost almost nothing and cause little to no harm to the environment both in the home and beyond.
I love using plain old-fashioned vinegar. You can get this almost anywhere. Additionally, you can add in essential oils, a squeeze of lemon and some Dr. Bronner's liquid castille soap.
Instead of dryer sheets, consider using wool dryer balls with a spritz of lavender or lemon essential oils. This helps to cut down your drying time, you can reuse these balls for up to a year, and the essential oils will actually help to heal and revitalize your home
For an all-purpose cleaner, purchase your own heavy-duty spray bottle that you can keep using (saves money for you and keeps less waste from the landfills). Keep vinegar in your pantry, along with some of your favorite essential oils like orange, lavender, 'On Guard', lemon, lime, or lemongrass. You can simply add 3 parts filtered water to 1 part vinegar. Add 2-4 drops of your essential oil to the mix. Shake and store in your bottle. Great for bathrooms, kitchen counters, and windows. You can also purchase an entire kit of essential oils and then you can pick-and-choose whatever feels good to you on a particular day!
Alternative air freshener, use essential oils with a diffuser or you can purchase an empty spritzer bottle. Fill the bottle almost to the top with filtered water, add 3-5 drops of your chosen essential oil, screw on the top, and shake gently. You can use this anywhere in your house: bathrooms, kitchens, bedrooms. Essential oils are actually healing and help to elevate the vibration of your space.
I found the recipe for the all-purpose cleaner on goodgirlgonegreen.com. I didn't have exact measurements to give you, so I got it from her. Fun website and lots more information and recipes so you can continue the inspiration to green-ify your space.
And, yes, this all IS health-related in my eyes. So many illnesses these days are becoming rampant….Fibromyalgia, auto-immune diseases, cancer, and reproductive toxicity. I feel like we've got to look at all ways to help clean up our homes, our environment, and our bodies. What we inhale, consume and touch effects our health in so many ways.
I hope this helps to inspire you a bit to make some slow (or speedy) changes in your cleaning products.
Lots of love and hugs as I enjoy the view from my home office window out into my pesticide-free garden,
Dr. Arjan