I loved, loved, loved your responses from my last email. Thank you for sending back the love….I'm starting to see what y'all like, and it's usually the more personal emails, rather than the 'this-is-how-you-heal-your-liver' emails. I could be wrong on that, but let me know!
I've gotten the most feedback from the posts I do on having your own personal process and things you can easily do at home.
One of my colleagues, who also comes to see me for craniosacral therapy, told me last week over lunch, that she loves my emails because it's stuff that she already knows, but she loves the reminder inspiration. And wierdly, I even re-inspire myself when I write these, and especially when I get love bombed from you after sending. 
So if that's the case, and I really do have fun writing these sorts of emails, I'll keep going with that track. 
This week, I wanted to share one of my favorite summer-time recipes from Angela Liddon's 'Oh She Glows' cookbook.  I borrowed this from a friend over a year ago, and I literally use it every week. This book is full of healthy, delicious gluten-free, vegetarian, dairy-free recipes and the pictures are just so inspiring!
The one I wanted to share with you today is for frozen banana slices covered in coconut oil infused chocolate and drizzled with almond butter, cacao nibs, shredded coconut and toasted pecans (or choose your favorite nut). Sounds amazing right?!
It is. And it's easy. And it's nutritive. And it'll give you energy. All good things, right?
---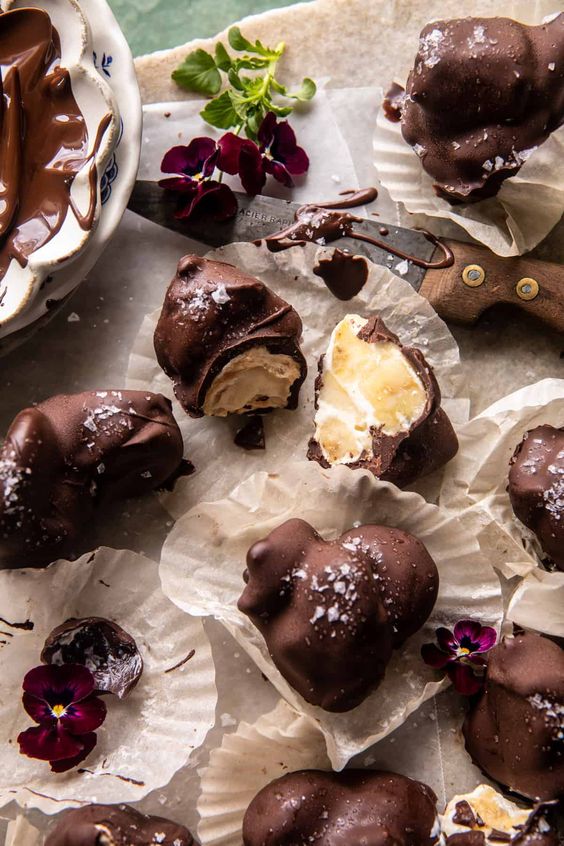 This is an adaptation of Angela's recipe because I just sort of make it off-the-cuff, and you can too, once you get the basic idea.
And I always shoot for buying organic: it's better for our bodies so we don't have to process all of the pesticides, and it's better for the planet because all of those chemicals used on our foods end up in the ground, air and water.
You'll need:
1-2 bananas, sliced into 1 inch thick slices
1/2 cup almond, peanut, cashew, or sesame butter (or a mix of any/all)
1/2 tsp. vanilla extract
1/2 c. coconut oil, melted
1/4-1/2 cup Lilly's sugar-free baking chips depending on how thick you want to make your chocolate drizzle
pinch of seasalt
1/4-1/2 c. toasted pecans, walnuts, hazlenuts, or almonds, chopped finely
optional: flaked coconut, dried goji berries, cacao nibs for sprinkling on top
I like to make a whole pan-full of these so that I can snack on them when I get home from work or as an after-dinner treat, but do as much or as little as you'd like. The above recipe is for 2 bananas.
Directions:
I recommend a piece of parchment paper on the bottom of a glass dish so it's easier to slide bananas off after they've frozen.
Place the sliced bananas on a glass pyrex dish. I like the ones that have lids on them so that I can just put the whole thing, covered in the freezer. It keeps better. I would recommended making sure you have a bit of space between each slice so that you can take individual pieces off when you'd like a quick snack.  Place in freezer for about 15 minutes.
While they're in the freezer, Melt your coconut oil with your chocolate chips on a low flame. Stir periodically until chips are melted and it's all mixed together.  In a separate bowl, mix your nut butter, the pinch of salt, and vanilla until smooth and creamy. If you'd like it slightly smoother, you can add some coconut milk or cream or just a touch of other kind of milk and/or maple syrup.
Take the banana slices out of the freezer. Drizzle the nut butter mix over each of the banana slices. After that, drizzle your coconut/chocolate mixture over and then add your coconut flakes, nuts, goji berries, etc over the top.
Place back in the freezer for at least an hour before enjoying.
These will get really hard when they're in the freezer for some days, so I take them out and let them dethaw for a few minutes before eating so I don't chip a tooth.
I hope you enjoy these! I think bananas are available in most places in the world, as well as the other ingredients. If you don't, just find other things that you have around you that you can add. You can't reallly go wrong with bananas! Honestly, even freezing one and just eating it is such a fun treat! Pop a fork in there and you have a natural popsicle!
---
Remember to keep breathing. Create a sacred, quiet space for yourself to find your inner peace during the heat so that you can quiet your mind and body and cool your inner temperature. Drink lots of liquids. Dip your feet and hands in cool water throughout the day. 
You've got this!
Always, in healing, 
Dr. Arjan
---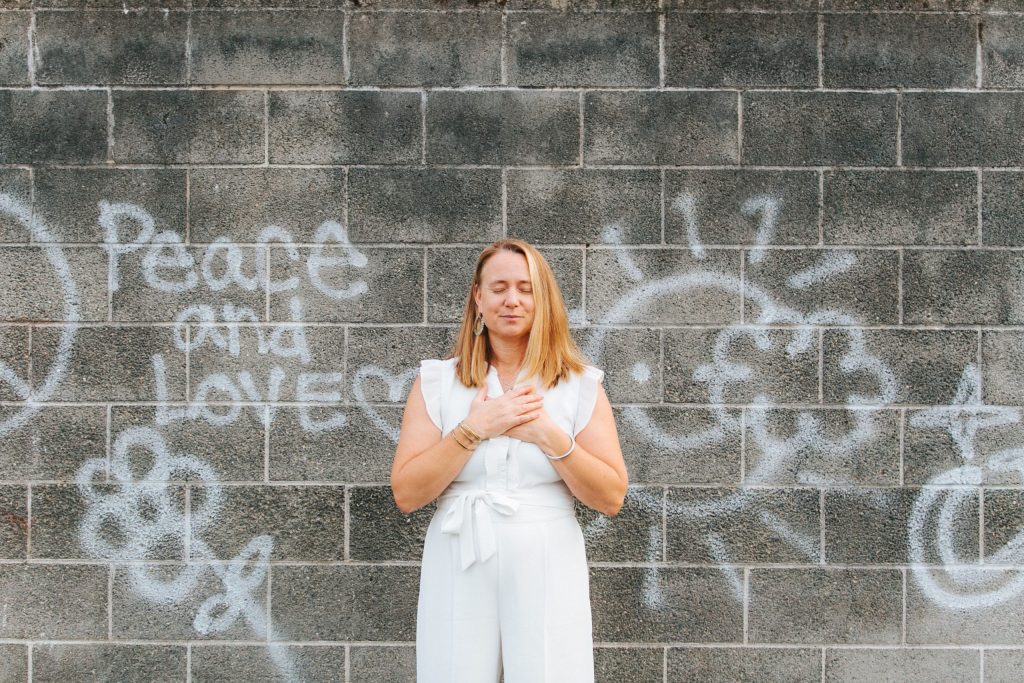 Featured Photo by Christiann Koepke on Unsplash